Thinking about getting a tattoo? Have a lot of questions? Don't worry, they aren't quite the safety concern they used to be but there are still some risks you can avoiding taking by following some quick rules. Here are some frequently asked questions that will help guide you through the steps of getting a professional tattoo.
HOW DO I BOOK AN APPOINTMENT?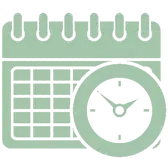 As mentioned above, in-shop consultations are the gold standard for everything! Having a detailed talk with your artist ensures that both parties are on the same page when it comes to design elements, size, location and pricing.
You will often find that many artists can remain booked up for weeks/months in advance. If this is the case, it is crucial to remember that you are choosing your artist for a reason and it WILL be worth the wait. Scheduling always varies from artist to artist.
A large majority of scheduled appointments will require a deposit from you. In most cases, this covers the artwork and guarantees that both client and artist will show up to the appointment date! Deposit rates will be individually set, and it is heavily dependent on the amount of work being put into the tattoo (i.e. time, drawing, research). The amount of the deposit usually works directly towards the cost of the tattoo! This means if you leave $100, and your tattoo amounts to $150, you only pay $50 on the day of your appointment (plus tip, of course!).
If you are interested in scheduling a consultation with one of our many talented artists at Preying Mantis Tattoo, please visit the portfolio page of your respective artist-to-be and click on their "contact" link for details!
Willing to work with anybody? Click here.
As always, you may call the shop directly for more information. (303) 232-0945
HOW DO I FIND A PROFESSIONAL TATTOO ARTIST?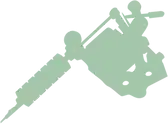 Finding a good tattoo artist shouldn't stop with the first shop you visit, nor your second or even third. By visiting several shops both online and in person, you can quickly find out who you are comfortable with both as an artist and as a person in general.
If you feel uncomfortable about being around an artist or a shop in general, no matter how much you like their work, you may end up not liking the experience.
Finding a good match is easier than you think, just make sure to invest the time to find an artist you feel comfortable with to create your very permanent art.
ARE TATTOOS SAFE / CLEAN?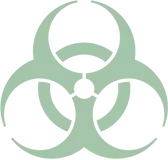 The art of tattooing has been around for nearly 7,000 years and has been found on all continents and in all cultures. It is not a trend, but a human fact. Unfortunately, so are pathogens.
Seeking a clean and safe artist may appear as a more intimidating task than it truly is. Look around the shop, are they clean? Most indications of cleanliness can be easily found by simply looking! Given that artists can tend to be a bit messy in their drawing spaces (it is part of the creative genius, after all), it should not extend into their tattoo space.
Many artists use metal tubes, all of which requiring proper storage and cleaning regimens that need correctly functioning and regulated autoclaves on site. These should always be in dated sterile bags for each individual piece to be used on you. A number of artists are also using disposable tubes to cut down on the possibility of cross-contamination. Either is a perfectly viable method, so long as the equipment is properly cleaned and autoclaved.
Many, in fact, almost all counties and overseeing health inspection departments require all body artists to have completed training and obtained certification from a board-approved class in Blood Borne Pathogen Training. A lot of artists will display the certificate in their work areas. However, don't fret if you don't see one! Some choose not to display theirs. If any question becomes, simply ask your artist and most will be happy to answer with what their respective county/jurisdiction requires.
There are, unfortunately, a large group of people who work from their homes. This is NOT considered safe, as there is no requirement to be licensed or inspected for proper sterility outside of a professional environment. Therefore, there is no way of ensuring a safe and healthy workplace for tattoos to be performed in a home or amateur setting. Remember, sanitary and sterile are two very different things.
Never gamble with your health or the quality of your tattoo! Always make sure your shop upholds necessary cleanliness and sterility standards.
HOW MUCH DO TATTOOS COST?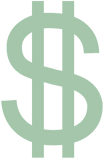 This heavily varies from shop to shop and often times from artist to artist. Most of it has to do with the artist's abilities, experience, and availability. All shops have a minimum, and $50-60 has been a standard for at least 15 years. Many artists have hourly rates for those getting bigger work that requires several sessions.
Tap-out sessions are not recommended, as they are tools for less experienced artists to get crash courses on tattooing and making money. These are not the best ways to get permanent art and, more often than not, a professionally established artist does will not agree to these standards.
The best way to get a price quote or estimate is to speak with your artist in person. In-shop consultations ensure that nothing gets lost in translation. This way, your artist can be knowledgeable of all details regarding your tattoo and properly price things accordingly.
Ok, so you have found an artist at a shop that you like and feel comfortable with. Now for the big questions…
WHAT SHOULD I GET TATTOOED?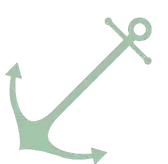 Getting tattooed is a personal commitment, so choosing your design should be personal to you. Working with your artist is essential to getting exactly what you want, and often times something even better than you had initially imagined. A good artist will always exceed your expectations.
If you are unable to think of specific details of your tattoo, fear not! That is what your artist is there for. You chose your artist for a reason, now let them give you a reason to come back. Artists thrive with creative freedom! This does not mean that you should discard any and all ideas, it in turn means that you should be open to even more of them.
Many people are quick to simply jump on Google and make a permanent decision with the first thing that the search yields. Always listen to your respective artist's input so that you may receive a well thought out, original piece that both client and customer will love to show off.
DO TATTOOS HURT?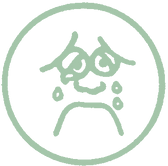 There is some pain involved, yes, but it is very manageable for most. People have described it as a "hot scratch" but if it were really that bad, nobody would ever come back to get more. There are numbing creams out available, but they are to be applied at least an hour before the tattoo and wrapped in cellophane. Even still, these topical agents will often wear off within the first hour or so of tattooing. It is always recommended to reserve these products for extended sessions or extremely painful spots.
Nick Baxter has an excellent write-up on what to expect with the pain and mental preparedness involved with tattoo sessions here.
"First, it's important to change the mental focus of a tattoo experience from a negative concept of pain, which tends to carry a story of suffering, to a neutral concept of sensation, which tends to carry only observations."
HOW DO I TAKE CARE OF MY TATTOO?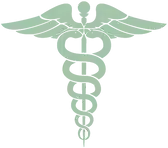 Please visit out AFTERCARE page for anything regarding the care of a new and healing tattoo. It is very easy and should never be taken lightly.
SHOULD I TIP MY ARTIST?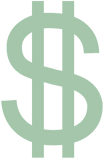 Gratuity is never expected, however tips are ALWAYS appreciated.